It's no secret. The number of retiring/retired couples and widowed seniors in Newfoundland and Labrador has increased over the last ten years.
Have you worked diligently for years and set your sights on retiring comfortably and enjoying your golden years?
Have your grown kids moved out to focus on their own dreams and aspirations?
Has the loss of a significant other left you with a family home to manage on your own?
Maybe, your once beloved family home, made of happy memories, is now, much too difficult to maintain. Overall costs are continuing to rise and it seems impossible to keep on top of everything.
Many of your own friends and family may also be in retirement mode and they too are looking for some or all of these things when downsizing:
• A property with little or no steps
• Reduced amount of overall indoor and outdoor space
• Completely renovated and energy efficient home
• Located in the same area you've lived in for decades
As you can imagine, the demand for these types of retirement properties is high and currently, there is not enough supply to go around.
Chances are the neighbourhood you currently live in was built for larger families. Many houses are probably two story with lots of steps, large yards, and aging infrastructure.
What can you do?
Well, if you are considering selling your home, there are several options:
1. Purchase a smaller property elsewhere. Currently, many people in your stage of life are also looking for smaller, more accessible homes. The overall demand is high and inventory is low especially in a seller's market like we are experiencing now. As a family realtor, I can help you.
2. Purchase a condo. Remember a condo purchase requires you to upkeep interior features of your unit like flooring, bathrooms, kitchens, electrical, plumbing and paint.
It also has a monthly fee in addition to your mortgage that usually takes care of all the other aspects of the building like common spaces, security, lawn care, snow clearing, and general building maintenance.
The cost of everything is going up so inevitability condo fees will rise to meet the demands of building maintenance.
3. Lease an apartment. Searching for the right place can be complex and you may face obstacles such as finding an apartment within your price range, is it in an area you really want to be, is it above ground, who are your neighbours and is the landlord responsive to any issues with the home.
4. Moving in with your children. This has been much more common in recent years and can be helpful for both parties who are on a tight budget.
It could be a separate apartment or in-law suite attached or detached from the property. But, do you want to be so close at all times?
5. Move into a senior living complex or seniors home. Let's face it, you may feel you'll never be fully ready for this. Poor health, lack of support and not knowing where else to go may cause you to seek out this option. However, the wait lists can be quite long for these facilities and costs are often astronomical in comparison to other options.
6. Build a new home. This alternative can seem daunting, however, it's a choice that can suit your personal needs and preferences:
a. You can use the equity from your old family home to either pay for the home in cash or to have little to no mortgage.
b. You can build exactly what you require such as:
• a 'slab on grade' home or bungalow with little to no steps
• larger interior and exterior doors
• bathrooms that are more accessible with things such as walk-in showers or bathtubs
• two bedrooms
• an attached garage for the cold winter months
c. You are still building equity, keeping an asset, and not giving your hard-earned money away to other people.
d. In many cases, parents want to leave something for their children or grandchildren. In this case, it would be an asset your loved ones can keep or rent out. You might decide to sell your asset and leave an inheritance for them.
As a Family Realtor, many of my personal results are very special. Several years ago, I assisted a client who had retired in his fifties. He worked other jobs to keep occupied and active through the years.
Sadly, his wife passed away at an early age. This left him alone and with a large home that he did not want to maintain by himself.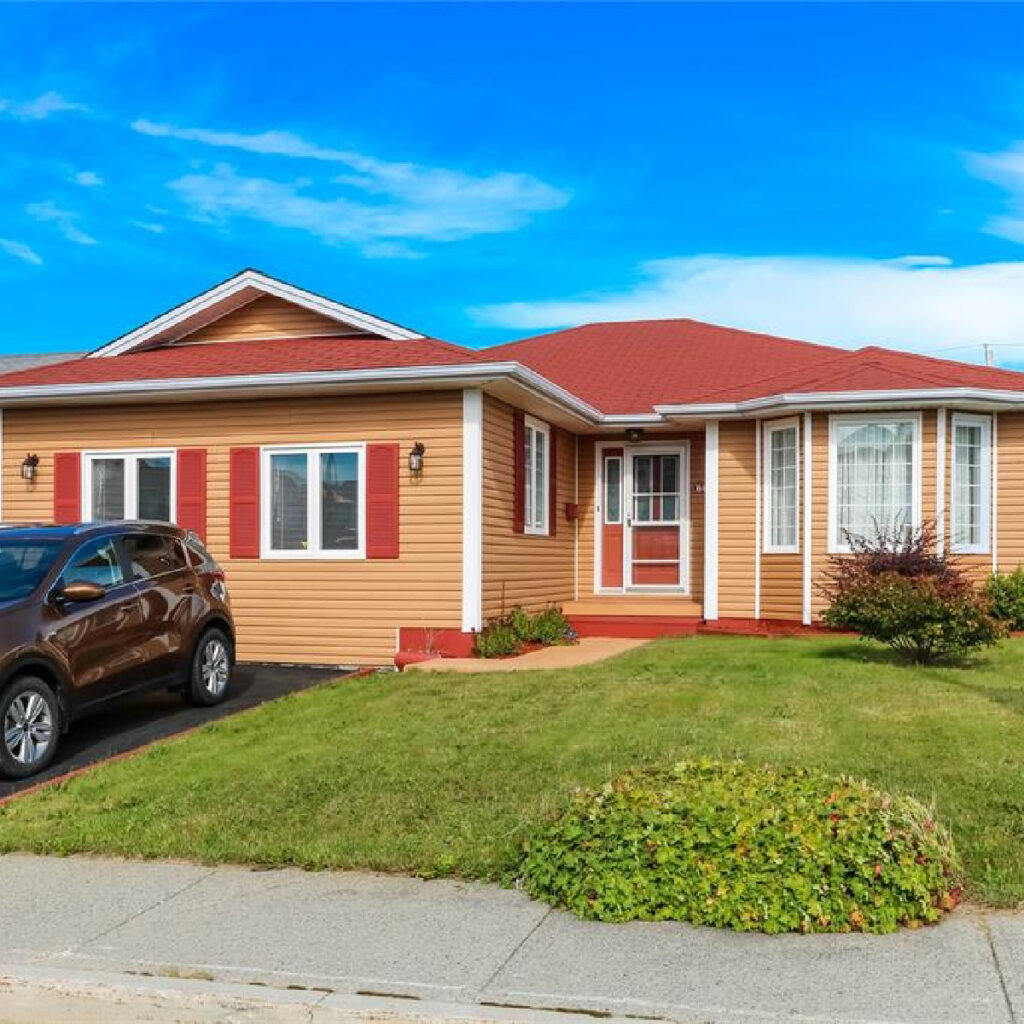 Together, we looked at many homes in the St. John's area with no luck finding a suitable property to fit his needs and wants.
Having been through the building process personally, I threw out the idea for him to build his own home so that he could get exactly what he was looking for.
It took a bit of time but it became clear this alternative was the best option for him.
I helped guide my client through the entire building process, starting with the area to build, right down to handing over the keys on closing day!
It was an exciting process! My client is now living in a home he loves which is more energy efficient as it's up to today's building codes, has newer technology options that assist with overall yearly heating costs, and is up to a higher building standard compared to older homes he had been viewing.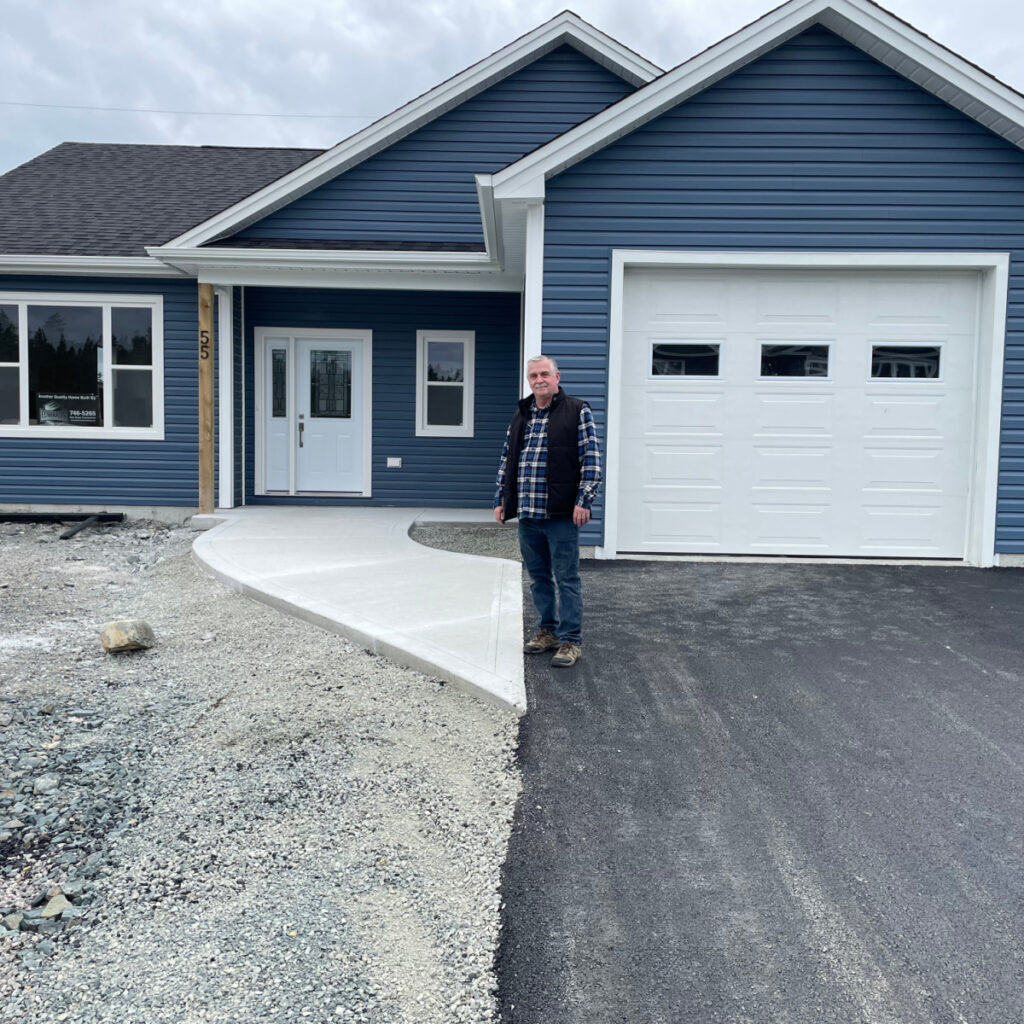 Peace of mind and happiness for this client is a lovely custom built, 'slab on grade' home in an area of his choosing, that allows him to maintain his independence and live worry free while owning an asset he can pass on to his grandchild.
What do you want?